30MFF: STARWARS & STARBUCKS
Project description
- The project is a star wars rip-off sponsored by starbucks. The intro consists of the famous star wars crawl along with its music, to convey the "epic" feel and the hype to the audience. The design theme is one that consists of accessibility and simplicity. Four Buttons in a very small window (in which you won't even need to scroll!). Each of the buttons will display content without having to wait for another page to load. It is all wrapped in the same page. Only the intro is in a separate page. The movie in itself is not "epic", although it tries to be.
Process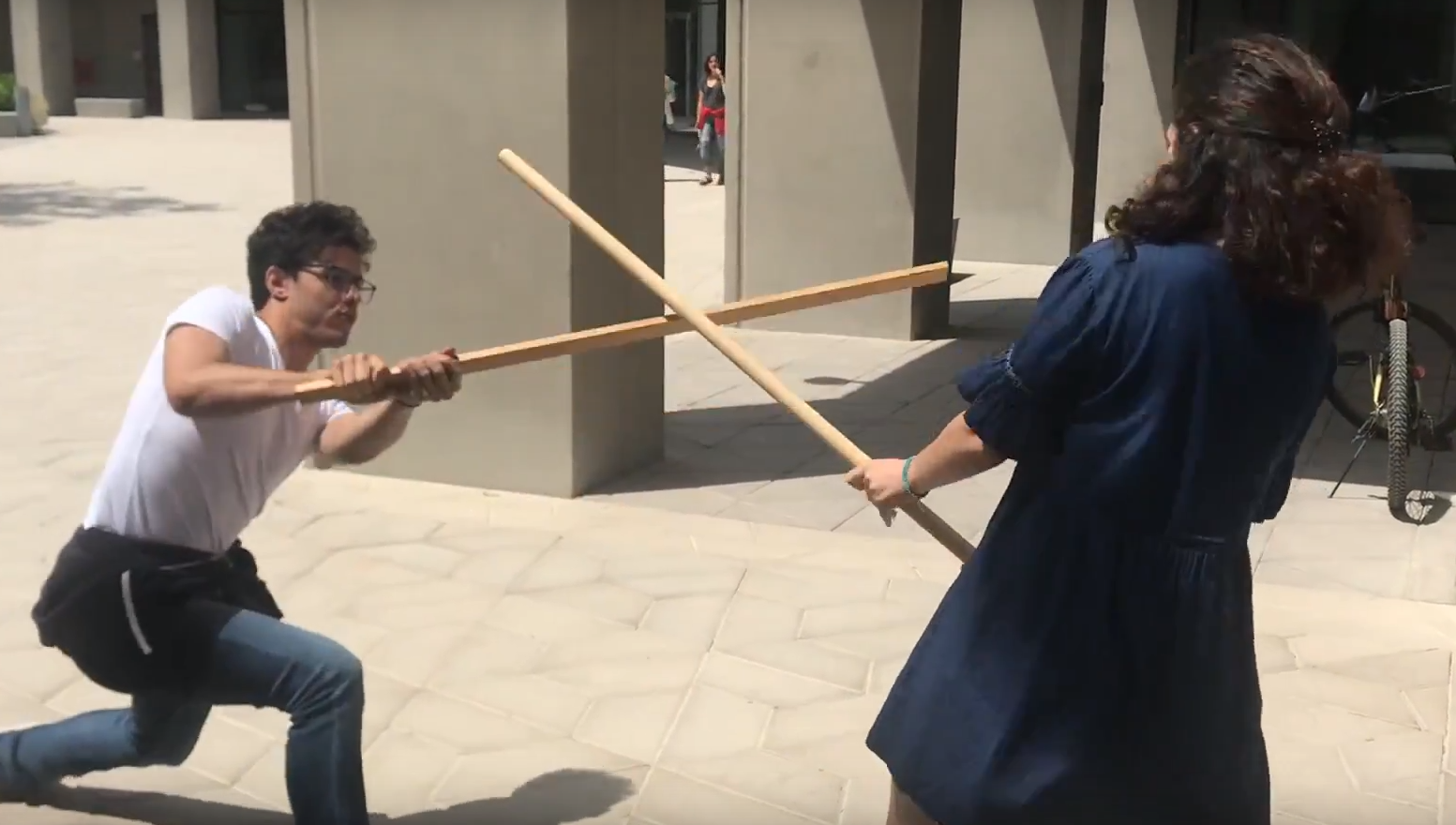 - Those were the steps I followed vs the steps that (now I know) I should have followed
1* Outline of the website
2* Go through the animation of the barely written intro
3* Entered some content
4* Animated/formatted the content
5* Entered rest of the content
6* Animated/formatted the content
7* Debugged everything that had to do with my disorganized work
8* Created separate css files and names variables with repetitive words
9* Hardcoded (many, many lines of inefficient coding)

- What I should have done:
1* Outline of the website
2* Think of how you want to present the information (animations and whatso)
3* Enter and fill all of the basic content (html and whatso)
4* Creates the necessary divs and organize your html with comments
5* Format
6* Animate
7* Don't force it to work if it doesn't. Think about it, and find the smooth way (no hardcoding!!)
Conclusion
I'm not very good at design, but I learned some basic concepts and do's and don'ts. I learned that the more complicated my website is, the harder it is to make it look aesthetic and sleek. My biggest improvement, however, was in terms of animation. In total, I spent 25 hours in animating my intro. Not because it was hard, no. But because I was even introduced to the animation concepts, I went and tried to do it by myself. I was inefficient, experimented a lot, and failed a lot. But I am glad for my failures, because it allowed me to understand many new options and commands while I was experimenting. It gave me a more "visual" understanding of the concepts behind the code I was typing. Any beginner could have done what I did in less than 8 hours, but I don't think anyone would have learned as much in those 8 hours. In terms of expectations, my website turned to be more or less what I wanted it to be (it's just that it looked prettier in my head). I think I should work really hard on my jQuery, as I feel that I'm still behind and need more understanding of its commands.